NYFW Part iii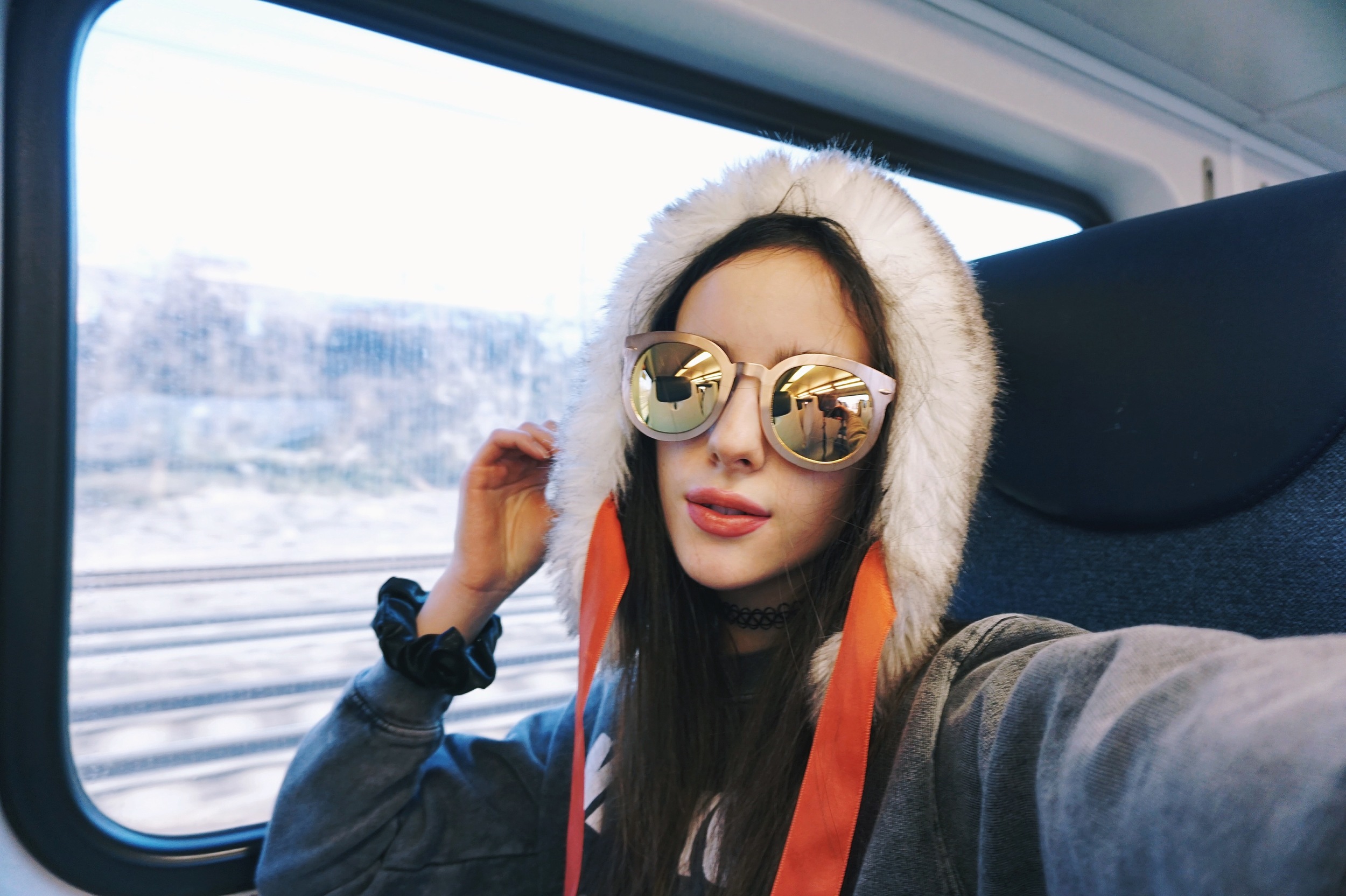 What's missing from these photos is the snapchat overlay which tells you the temperature in which the picture was taken. In the absence of such a technological luxury, I will take it upon myself to give you an idea. These photos were taken on a day when hypothermia and frost bite warnings were literally in effect throughout the city. Immediately following the street captures, I tried to make it several blocks to the nearest coffee shop. It's hard to say which howl drowned out the other, mine, or the wind's. Through much pain and some miracle, I made it inside. The aftermath of this feat was at least an hour's worth of uncontrollable shivering, sobbing, and rubbing my thighs helplessly while googling frost bite symptoms, trying to determine whether through severe frost bite, you can retain your ability to have children. And let me assure you that despite any sarcastic overtones, I recount this memory in earnest.
Needless to say, that was the moment I vowed never to forsake health for fashion again.
I wore this look to the Taoray Wang show, and again to Leanne Marshall that afternoon, once I had regained the feeling in my legs (and traded in my schoolgirl skirt and tights for black high-waisted skinnies in a McDonald's bathroom).
For the brief duration of each show, it felt as though I were placed under a spell cast to spare me from my environmentally brutal reality, but one that broke when the last model vacated the runway, and I, Moynihan Station and Clarkson Square, respectively.
I revere the army of suits unleashed onto the runway at Taoray Wang, for this was an army comprised of amazonian women, donned in suits reformed into fitted silhouettes, notably parted to reveal bare chests or cross stockings. With such a reimagining of formal attire, you could witness a marriage between menswear silhouettes and sultry cuts with romantic fabrics play out on the runway in realtime.
As for Leanne Marshall, suffice it to say, she procured an army of goddesses.
experience new york fashion week: